Regardless of the season or what day it is, every week you can find social tennis at Maylands Tennis Club, as well as the odd social occasion from time to time! We are always looking to bring fun and exciting tennis activities and events that cater for all ages.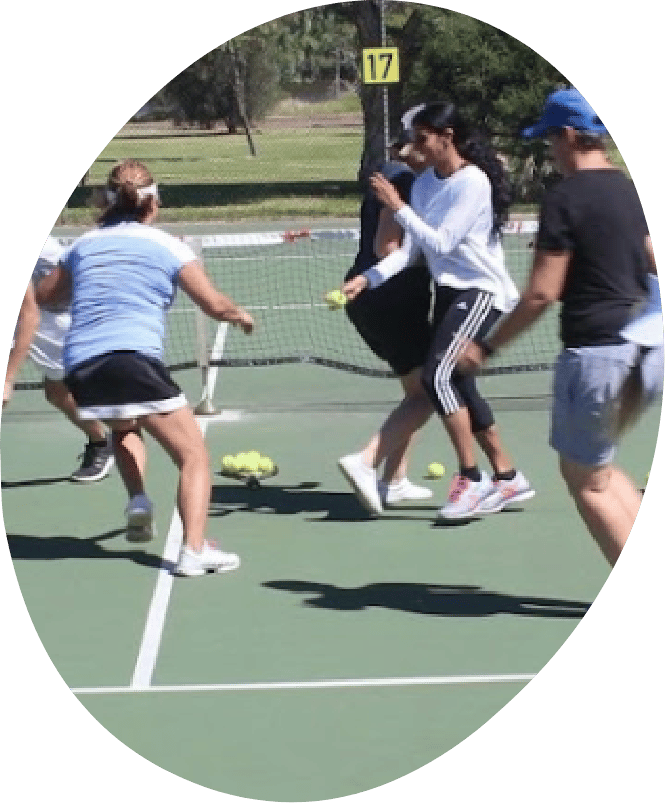 We run social play on Sunday afternoons from 1:30-5.00pm, as well as Tuesday morning from 8.30 am onwards, where we encourage all players of different abilities to participate.  On Sundays, we have afternoon tea and the bar is open 4pm for refreshments, and to relax and take in the river views after a solid day of hitting.
Maylands Tennis Club is home to 13 immaculate grass courts. Most social tennis in the club is played on grass.
Court Hire: $20 p/h   
Three hard courts surfaced with Plexipave are available to play on throughout the year. The cool breeze blowing across the Swan River will keep you cool during hot summer play, while the upgraded floodlights ensure that play continues, even after the sun sets.
Non members: day $15p/h  $20 p/h night, members free day and $5 p/h night
Tired from too many sets of Tennis? Cool down with a shower and an ice-cold drink! Our club rooms feature space for up to 100 people, a reading/viewing area, fully equipped kitchen, and a bar*. Ceiling fans and a PA system are available when required, and the club house is available for function hire when not in use. For more information please contact Judy Hogben 0427 196 253
Located right by the SwanRiver, where Tranby Reserve and Clarkson Reserve meet, there are lots of other fun activities to be had, aside from the Tennis. Kids will enjoy the sandpit and playground, while up and coming champions will be able to hone their Tennis skills on the hitting wall. Public barbecues, a walking/ biking path and several scenic landmarks are all within walking distance.
If you're up for a competitive challenge, Maylands Tennis Club is home to several teams competing in Tennis West and other Leagues. This includes men's, women's, and mixed teams that play on weeknights or on Saturday afternoons against other clubs around Perth.
Our club championships take place in March and all full members can participate.